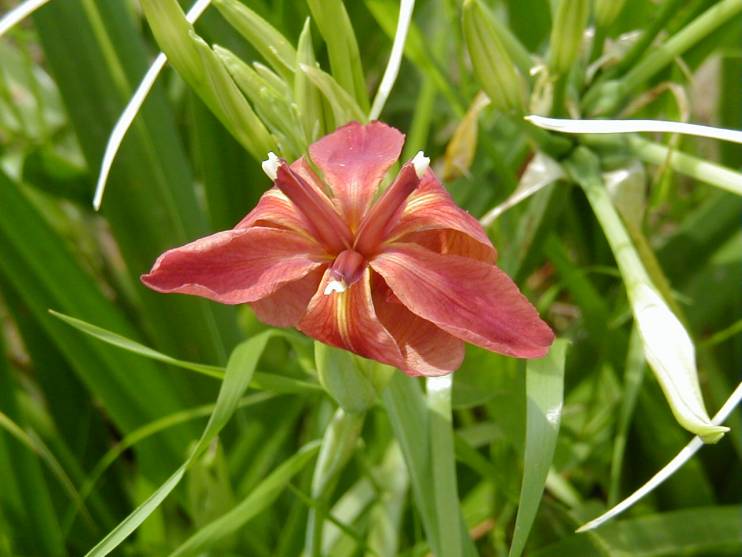 Welcome to ...
Pictures of April 11, 2001, Part I
Taken in Bodoc and the Surrounding Area

The picture of the Bodoc house was taken from Rose and Steve's yard. The petunia pictures are from Rose's flower bed. The thistle pictures and the wild onion picture are from Coleman lane. The rosebush grows next to the front porch of the Bodoc house. The "snake liliy" pictures and the fulva iris pictures are from Bayou Jack near the Buck Guillory place.

All pictures were taken using my Olympus D-450 Zoom camera.