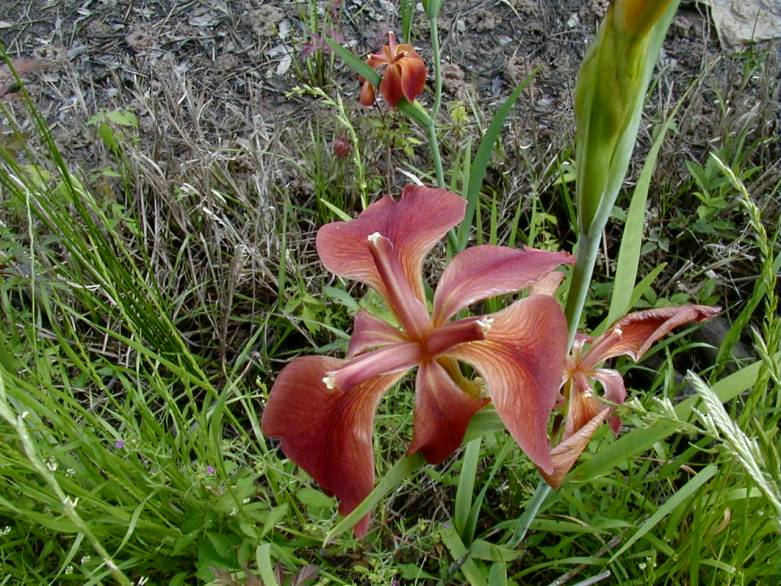 Welcome to ...
Pictures of April 13, 2001
Taken in the ditch and back yard in Bodoc
The picture of the female martin is not very good. It was taken from the back yard using the telescope; I'll try to do better. The remainder of the pictures were taken along the ditch across from Marain's house. The very blue little flowers are spiderworts--beautiful pests! The green fine below the spiderwords is a passionvine; there are many in the ditch. The aster is a common aster. The fine little white flowers are from a bush growing along the ditch; I think it's a "syrop" or mulberry bush, but I'm not sure. The green plant just below the martin is a wild violet--another lovely pest!

The irises presented here are growing in the ditch. May they multiply!

The thistles are abundant now. These are real beauties!

Camera: Olympus D-450 Zoom camera.